APC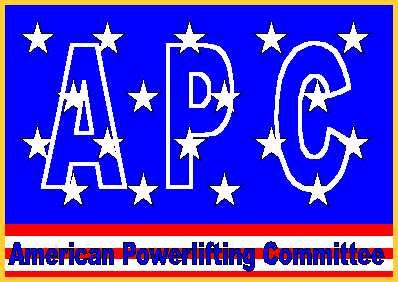 Certified Judges List

Certified Powerlifting Trainer
GPA / IPO Lifter Classification Charts

GPA Elite
GPA Rules
English
Russian
Spanish
Agenda
September 5-8, 2016, GPA / IPO World Cup, Tbilisi, Republic of Georgia
Results
September 17, 2016
APC/GPA/IPO Americas Cup. Iron Beast Gym, 675 Grove St., Gainesville, Ga. 30501, Marcell Allen 770-503-0930
Entry Form
October 14, 15, 16, 2016
GPA / IPO South American Championship Powerlifting, Bench Press

,

Push Pull & Deadlift,

Villa

Maria

-

Cordoba-

Argentina

INFORMATION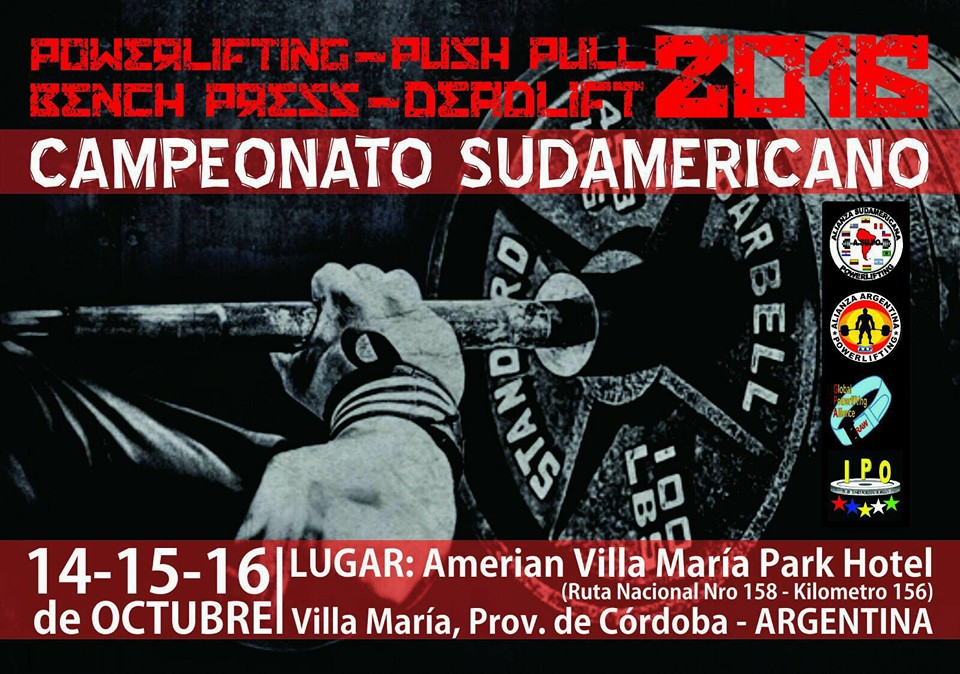 October 14, 15, 16, 2016
GPA / IPO, Union Powerlifters Russia Euroasian Cup Powerlifting, separated exercises of powerlifting. Voronezh, Russia. Regulations dluzhnevskiy@yandex.ru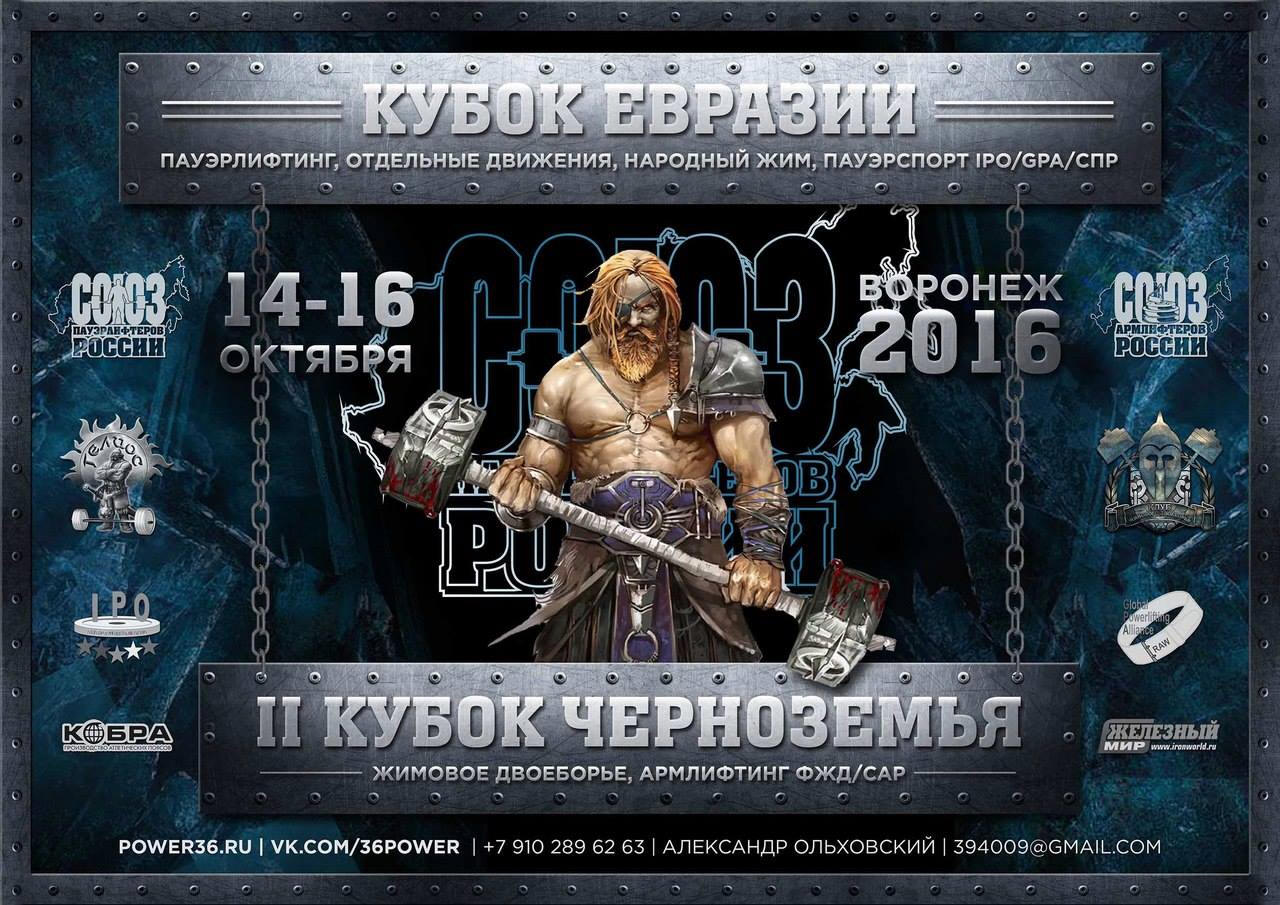 October 20-23, 2016
GPA / IPO European Cup, Szerengs, Hungary. www.gpaeuropeancup2016.com Nominations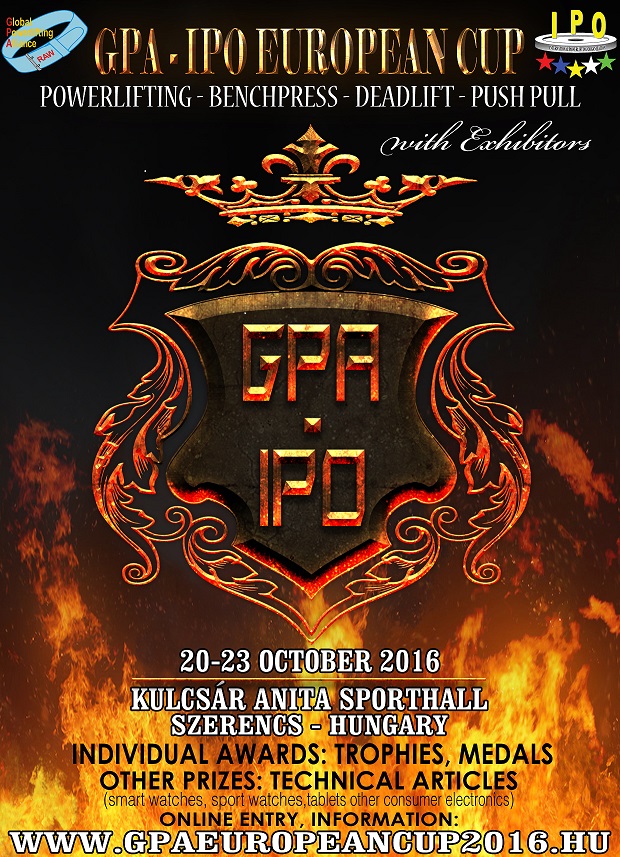 October 21, 22, 23, 2016
Ukraine Cup,
Kiev, Ukraine. B Vorobey

upc@power-committee.com.ua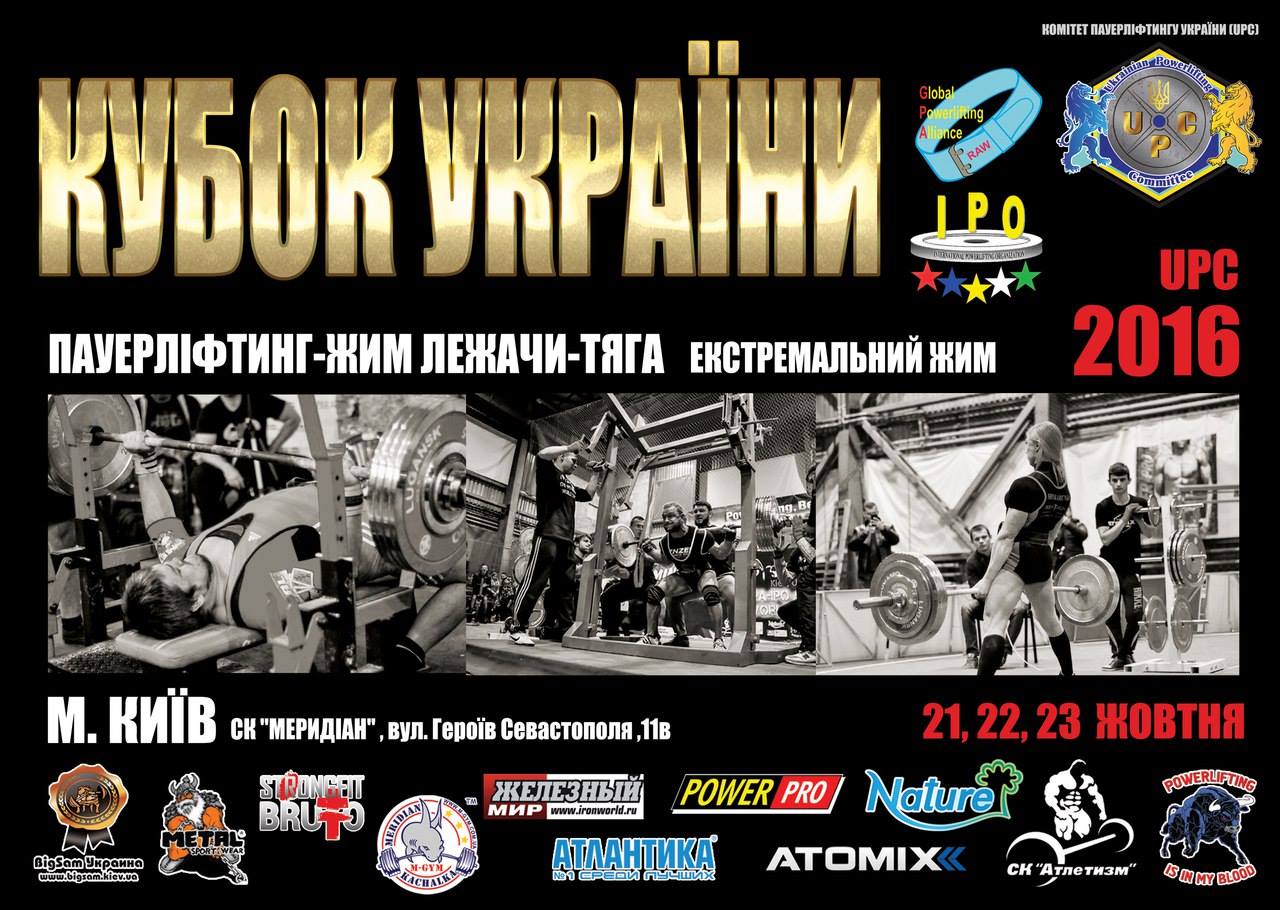 November 5, 6, 2016
GPA Moldova Open Cup, Powerlifting-Bench Press. Chisinau, Moldova, promoter : Anatoliy Pecherskiy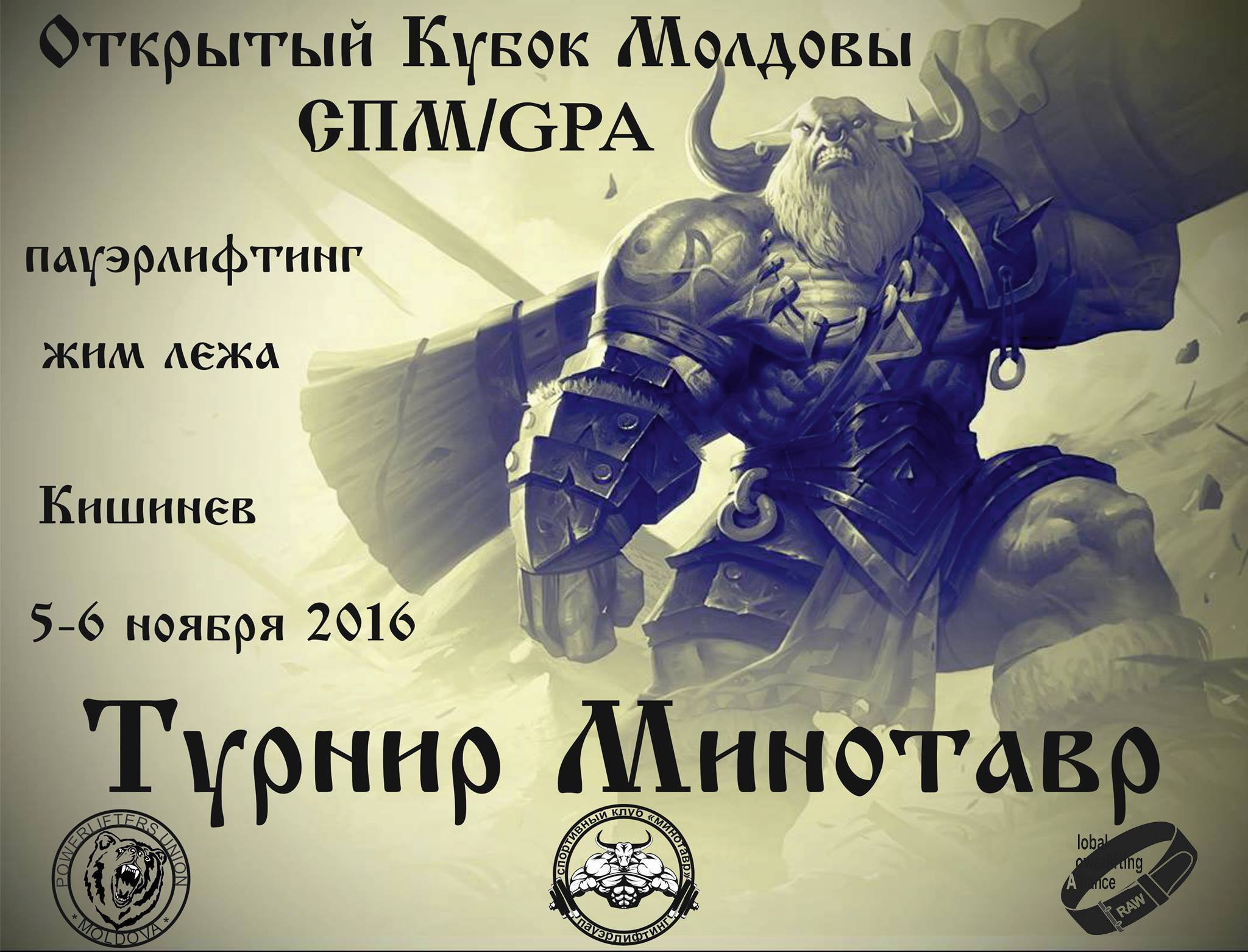 November 4-6, 2016
Russian Championships, Novosibirsk, Russia Information



New Date

December 8-11, 2016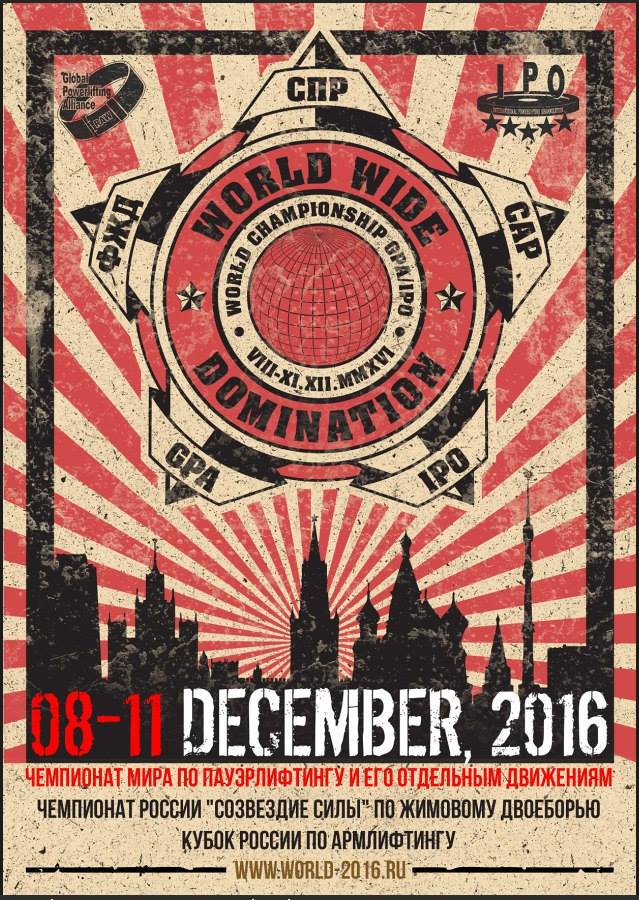 GPA / IPO World Championships. Moscow, Russia Information for invitation for visa

All Information

Nominations

Items for discussion at the AGM for GPA/IPO If you have items that need discussing at the AGM plese list them here.

Letter from Sergey Dluzhnevskiy, GPA / IPO Russia President:



Dear Athletes!

The Bureau of the "Union Powerlifters Russia"

Proudly announced that in December, 2016, Moscow would become the capital of the World Powerlifting - be held for the first time in the capital of the world championship GPA / IPO. Of course, we all remember what an incredible level of the holding of such launches was raised as to the "peace" GPA in Sydney in 2014, when, on the box made kirill сарычев, Andrey Маланичев, Andrey Belyaev, Konstantine Konstantinov, Zahir Khudayarov, Mikhail Кокlyaev, Wayne Howlett Odell, Manuel, Benedict Mаgnusson and other stars of our sport. We promise that will spare no effort to our tournament called no less enthusiasm throughout the world and has become a new milestone of the development of alternative powerlifting. We will try to surprise of all, and, in something even to themselves, and to make the tournament truly memorable for each participant. We hope that, with your support, we'll make it!

With Respect, the bureau of the "Union Powerlifters Russia"

December 3, 2016


GPA / IPO Argentina Championships

Push Pull & Deadlift, Chascomus-Bs As-Argentina

December 12, 2016
GPA / IPO, Cup #COMFORÇA Bench Press and Deadlift, Brazil

December 23-25, 2016
GPA / IPO Russian North. National Powerlifting Competition. Vologda, Russia. Promoter Sergey Dluzshnevskiy, Email: dluzshnevskiy@yandex.ru



January 14, 2017
Thailand Powerlifting Alliance Powerlifting Championships



February 18, 19, 2017
GPA / IPO Russian Cup, Voronezh, Russia

March 25, 26, 2017
Black Sea invitational Cup 2017, Tbilisi, Republic of Georgia

May , 2017
GPA / IPO European Championships, Israel

July 15-16, 2017
APC National Cahmpionships, Gainesville, Ga. USA. GPA/IPO World Qualifier

October 19-22, 2017
GPA / IPO World Cup, Moscow, Russia. Promoter: Sergey Dluzhnevskiy. Telephone +7911545530, E-mail: dluzhnevskiy@yandex.ru


November 10,11,12, 2017

GPA / IPO European Cup - Kiev, Ukraine. Promoter Bogdan Vorobey
November

22, 23, 24, 25, 26,

2017
GPA / IPO World Championships.
Villa Maria-Cordoba,
Argentina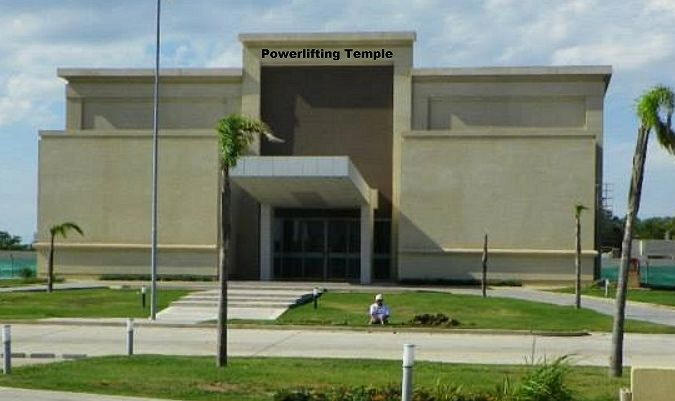 November 23, 24, 25, 26, 2018
GPA / IPO World Championships. Republic of Georgia