| | |
| --- | --- |
| Global Powerlifting Alliance - Raw | International Powerlifting Organization - Equipped |
Agenda
Guidelines for Member Nations voted in at the 2017 AGM
January 28, 2018
GPA/IPO Delhi State Deadlift Championships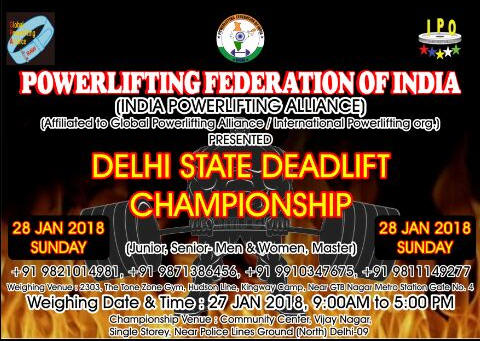 February 24, 2018
GPA/IPO Irondawg International Cup - Push Pull, Bench Press, Deadlift. Titanz Fitness of North Georgia, 280 Banks Crossing Drive, Commerce, Ga. 39529 USA.
Entry Form Team Entry Form Information Contact: L B Baker 770-713-3080 email: lbbaker@irondawg.com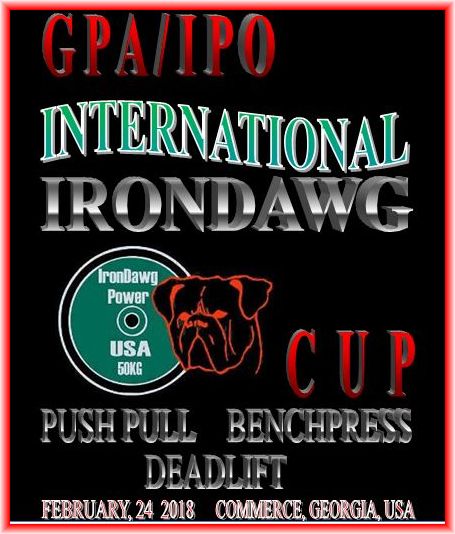 April 20-22, 2018
GPA/IPO UPC Ukraine Open Championships. Kiev, Ukraine. Promoter Bogdan Vorobey. Email: upc@power-committee.com.ua

June 9-10, 2018
GPA/IPO European Chanpionships, St. Petersburg, Russia. Organizers GPA/IPO Russia President

Novikov Stepan +7 (911) 514-7774

and

Smirnov Oleg +7 (953) 147-84.
Email: novikov@russia-powerlifting.ru Regulations English Regulations Russian Entry form English
July 6, 7, 8, 2018
Argentine Championships, Chascomus, Buenos Aires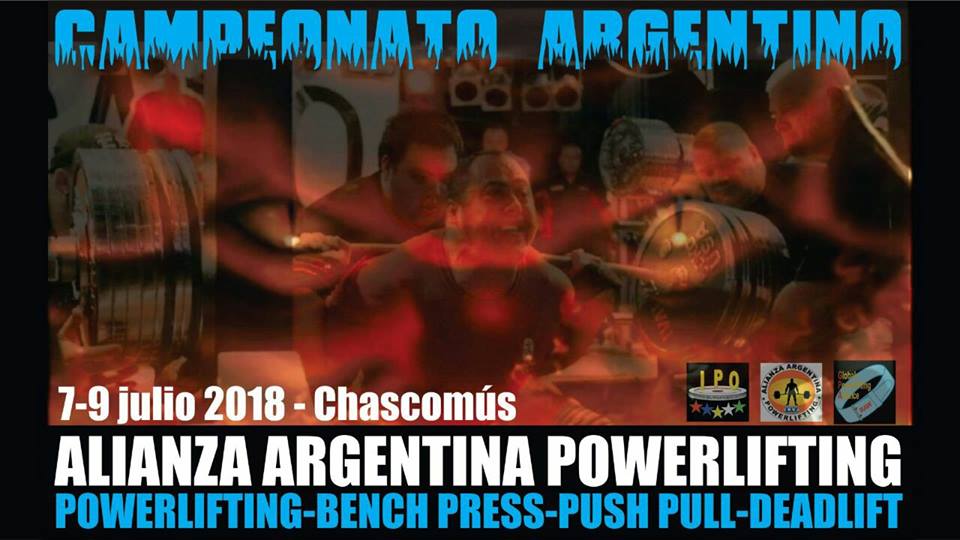 August 18, 2018
Czech Republic Bench Press and Deadlift. Organizer Vlastimil Kuzel. Town of Hradec Kralove.
August 30, 31, September 1, 2, 2018
GPA/IPO Pan American Championships. Talca, Chile
October 6-7, 2018
GPA/IPO Russia National Championships. Volzhskiy, Russia. Contact: Novikov Stepan. Email: novikov@russia-powerlifting.ru
October 12-14, 2018
GPA/IPO UPC Ukraine Cup. Kiev, Ukraine. Promoter Bogdan Vorobey. Email: upc@power-committee.com.ua
October 12-14, 2018
GPA/IPO Eurasian Championships. Voronezh, Russia. Contact: Novikov Stepan. Email: novikov@russia-powerlifting.ru

November 23-25, 2018
GPA / IPO World Championships Kiev, Ukraine. Promoter Bogdan Vorobey. Email: upc@power-committee.com.ua